1) Favorite Winter Nail Polish?
Hot Blooded by j.a.n.e. I couldn't find the product to link it, but it is a bright red
2) Favorite Winter lip product?
My
eos Lip Balm
!
3) Most worn Winter clothing piece?
The
Flannel Shirts
from
Hollister
, I have two and would wear them every day if I could!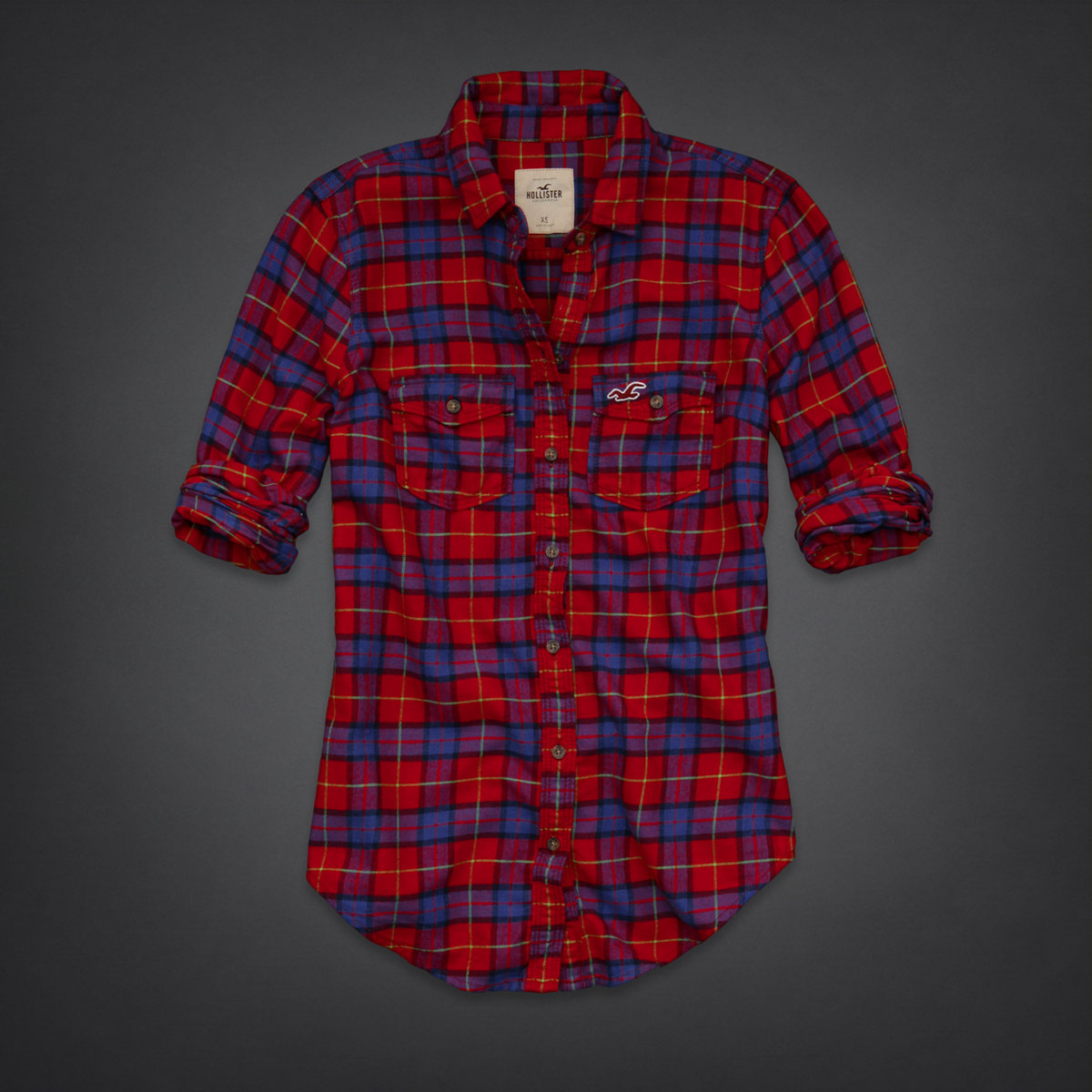 4) Most worn Winter accessory?
Probably my Snowflake earrings from Claires
5) Favorite winter scent/candle?
Anything sweet, I have sugar cookie plug-ins and Cinnamon Sugar Doughnut Candles (by
Bath and Body Works
) in my room right now
6) Favorite Winter beverage?
I don't really have one, I
hate
coffee and I'm not a huge hot drink fan anyway... I guess Hot Chocolate and Marshmallows
7) All time favorite Christmas/Holiday movie?
I like
The Santa Clause
movies
8) Favorite Christmas/Holiday song?
I like Baby it's Cold Outside, but I haven't decided on the right version yet...
9) Favorite Holiday food/treat?
Anything with Cinnamon, Sugar, or Cream Cheese Icing! :)
10) What is your favorite Christmas Decoration this year?
I always love the little Christmas Ornaments we have, these are little wax Gingerbread people that smell like Gingerbread!
11) What's at the top of your Christmas list?
An
American Eagle Sweatshirt
,
American Eagle Artist Jeans
and
Books
!
12) What are your plans for the holidays this year?
Spending a lot of time with my family <3